THE THIRD MISSION TRIP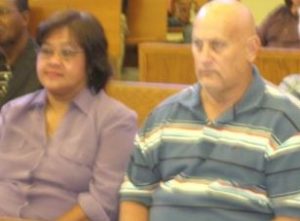 It was not very long after our second Mission Trip to Kenya had been successfully completed when a lady I didn't know then approached me after Sunday Service at St. Therese Succasunna and introduced herself  to me as Emma Becker. After explaining to her some of my work as the co-ordinator of KUSARD's Kenya Programming; she inquired of me how she could visit Africa and see some of the things we did in case she could help. She wanted to know how could she travel? I suspected she had heard stories about some of our previous trips and had been interested in what she heard and wished to experience it for herself. Furthermore, her desire to travel to the cradle of civilization had always been nudging at the back of her mind and the coincidence of meeting that day with someone from that part of the world, to her was almost an affirmation that, time had come for her to make the dream of her lifetime become a reality.
But she did not plan to just go and see the people and all the other things she had heard about Africa; she wanted to go there and be of some type of service to the people there, in any area of need.
To KUSARD, this was truly a Godsend opportunity. It so happened we had in the recent years build a village polytechnic at St. Cecilia, Kituiuni with aide from the Rotary Club of Western Australia but we lacked adequate equipment for our youth. She promised to help with this need and send money for the purchase of knitting machine to add to the other donated sewing machines.
Drawing from past experience in planning these types of trips, it was not difficulty to organize Emma's trip to Africa and the following is her story told by herself!
ORGANIZED BY KENYAUSA CHRISTIAN RELIEF & DEVELOPMENT, INC.
JAMBO!! THAT'S "HELLO" IN SWAHILI.
As a young girl, I had always dreamed and hoped of going to Africa. One day, a man named Simon came to St.Therese church and spoke of his love for the people and children of Kituiuni. There was no doubt in my mind that he was talking only to me. I knew that it was the sign that I was waiting for.
March 10, 2007 is the day I'll never forget. It's the day that my husband and I traveled to Kenya to fulfill my childhood dream. I boohooed all the way from Newark Airport to Nairobi and not a single day that my eyes were dry because I just couldn't believe that I was actually there. Then we headed to Kituiuni. The drive that felt like five-hours to the village was difficult. Our trusted guide jokingly referred to the drive as a free massage and as we draw near St.Cecilia, Kituiuni, we could see the children running, waving and their lips stretched from ear to ear. Hundreds of parents, teachers and community leaders from neighboring villages stopped their daily activities that day just to meet us.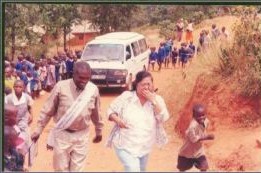 A sea of children cheerfully met us and walked in front of us throwing flowers along the way. The children proudly performed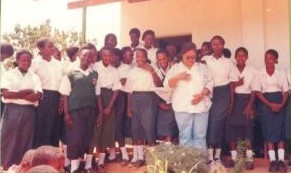 songs, dances and gymnastics to our delight. I was overwhelmed and felt unworthy of the honor.
I will never forget the look in their eyes when we handed them a soccer ball. Suddenly, a cloud of dust engulfs us because the children could not contain themselves. For a while the school masters lost control of their students but order was quickly restored because; somehow, they know what was coming if they did not follow orders. I think they actually have a name for it there. They call it discipline.
Their daily life starts at around 4:30am to fetch water from the river for drinking and cooking and bathing. In some instances, it's the same river that the cattle go for a dip as well. Then the children were sent to school, often hungry. They walk for miles without shoes on. Sounds like an old cliché but it is nothing but the truth. They study at night under a little candlelight because they can't afford to buy fuel for their lanterns. That is, if they even have one.
Perhaps, the thing that struck me the most was when we asked the children to give up their rusted tin cans that they drink out of. Because that is all they have, they were a bit reluctant. But their hesitation was quickly replaced with shrieks of joy and happiness when we replaced them with plastic tumblers instead.
It reminded me of that commercial on TV: It goes something like this: Plane ticket to Africa – not $29.99 Safari trip – not $29.99 PLASTIC TUMBLERS FOR KIDS TO DRINK OUT OF – PRICELESS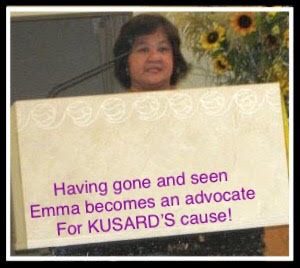 The head teachers presented me letters, poems and stories from their students. They spoke about their pain, their dreams and hopes for the future.
Lastly, they need our support. A support that would bring in the much needed medicines, dig wells for clean water and education that will teach them skills and hopefully enable them to stand on their own. Please note that 100% of your love offering will finance the projects on hand for the betterment of the people in Kituiuni and surrounding area.
I thank you all and "Asante Sana."
Emma Becker
We find one of the most effective ways of creating awareness for the needs we try to address in Africa is bringing our supporters to visit and see for themselves the things we do for which they have given their support.
It helps us spread the news further and more people become interested in supporting our cause and this is one of the greatest benefits for these Mission Trips. We hope when you read some of these accounts you might also be interested to find out more about us and perhaps become a partner in our Charitable work.
or