Our Tribute to St. James of The Marches Community!
YOUR SUPPORT MEANS SO MUCH TO THE FUTURE OF OUR YOUTH!
Thank you so much, St. James of the Marches, for your previous support of the newly started St. James Youth Empowerment Initiative in Kenya. With you by our side, we feel confident our vision for this Program is achievable. As previously explained to the Community, the objective of the Program is to provide the youth with helpful alternatives they might resort to when they seem to be at a dead end in their lives. In an environment of high unemployment among the youth, we feel that, empowering them with skills which can lead to self-employment is one of the most practical ways of addressing unemployment and poverty; But we wouldn't be able to make any impact without your support to help cover the costs of the Training, mentoring the youths and so forth. So please, if you could make a kind financial gift during the Fundraiser weekend of March 05 2023, it would be exceedingly appreciated. Your generosity is pivotal to the viability of the initiative.
About Us?
In our 25 years of Community Service, KENYAUSA CHRISTIAN RELIEF & DEVELOPMENT, INC., a 501 c 3 Nonprofit Organization EIN:22-3537492, has built partnerships through which, many, especially the youth, have benefitted in attaining their aspired life's goals., but who without such help would probably just end up as mere statistics amongst the many youths who suffer untold misery and poverty in Kenya. To this end, your intervention can make all the difference for these youths to whom, you as their sponsors, are truly Godsend!
For any information about us, please contact us: Email: smaweu@aol.com
Addressing Youth Needs!
Education is a weapon against poverty!
Many needy kids in Kenya cannot afford to pursue their educational goals and when they drop out of school they are faced with many difficulties, especially unemployment. We try and assist those struggling with Tuition to the extend we can afford and for those who drop out, we try to create an alternative for them where they can learn skills with the potential for formal or self-employment opportunities. By partnering with individuals, organization & Communities like St. James and others, the prospects for these Youths become far much brighter.
APPLYING A STRATEGY WE'VE SUCCESSFULLY EMPLOYED BEFORE FOR OUR YOUTH PROGRAM!
Our small Foundation, the KENYAUSA CHRISTIAN RELIEF&DEVELOPMENT, INC, built the Health Center here, with support from friends in the USA, and for a while we struggled with it, offering the barest minimum of health services. Eventually, we approached the Makueni County government and it agreed to partner with us, and since then, nothing was ever the same again. Today, it is a fully functioning thriving Health Center, proving a wide range of Health Services including Lab and pre-natal care. We wish to strive and apply the same strategy on our Youth Empowerment Initiative; but the hardest step is over the threshold.
Help us realize our vision for the Youth Empowerment Center!
Our St. James Youth Empowerment Program is in desperate need of a larger space to provide all the courses our community aspires for, to form and develop a vocational training program. This development requires about $40,000 to accommodate the larger space needed for a variety of courses and the associated equipment, materials and resources to further enhance the vocational training program and educational opportunities available. To fully meet the desired goal, this is where the heavy burden lies, for the full-fledged Youth Program we envision. Our appreciation goes to each donation we receive today, for it brings us that much closer to our goal. Thank you for making a difference through your compassionate and most generous giving.
MORE ABOUT ST. JAMES KENYA RURAL YOUTH EMPOWERMENT PROGRAM.
Background:
Kisekini Sub-location, like many rural areas in our Makueni County, is a deprived Community whose inhabitants are mainly poor folks, eking their livelihoods from small scale farming or as laborers. When I look back on the history of the place, it is hard to believe, it was once was a thriving and prosperous Community during the rolling coffee boom years of the 70s & 80s. However, after the collapse of the industry which ensued in the early 90s the community, whose single income generator was Coffee, referred to then as, the Black Gold, the Community spiraled into poverty.
Today, the majority of the 21,000 population of Kituiuni/ Kithangathini sub location who are subsistence farmers live beneath the poverty line of $1 a day and KUSARD has identified one of the urgent needs facing the Community as the lack of opportunities for School dropouts, and unemployed youth living within the villages of this sub location, and we decided to introduce a Vocational Training Program in an effort to try and ameliorate the situation. 
The institution, St James of the marches Kenya rural program was started on April 6th, 2020, when the first meeting was held at Kithangathini market, in the current building site where the institution is located.
In that first meeting which was chaired by Simon Kimatu M (director kusard), several projects which the KENYAUSA CHRISTIAN RELIEF & DEVELOPMENT, INC (KUSARD) had already started in the community were discussed, Mbuini dispensary being one of them.
In the very meeting, it was agreed to move the IT center from Kyale to Kithangathini market which would capture a larger geographical area in terms of the needs of the community.
Formerly, the name of the institution was KITHANGATHINI YOUTH VOCATIONAL EDUCATION CENTER(KYVEC). After a while, the management renamed it after one of its supporters "THE ST. JAMES OF THE MARCHES KENYA RURAL YOUTH EMPOWERMENT PROGRAM".
The institution has been offering all the ICT services to the community at a subsidized cost.
Some of the services offered are:
Printing

Photocopying

Scanning documents

Mailing services and all online services (renewing driving license, "help" among others)

Computer packages
The main aim of the institution was to educate the young generation on ICT skills and to our surprise, both the youth and elderly-35 to 45 years registered. So, the center is a resource for all the community members.
In 2021, we hosted pupils from three primary i.e., Kyangala, Kithangathini  and Kituiuni each at different days; the idea being to introduce the technology to the youngest in the society.
The institution also offers training in sewing and knitting.
We have trained over 150 students from 2020 up to date and issued them with quality certificates.
This year, we received a play station which is an integration and part of the services an ICT center should offer. We have 5 computers, though one is not in good condition, and a PlayStation.
We also plan to offer other courses like welding, driving sch, catering, masonry and beauty.
Finally, we have qualified tutors who are committed to serve the community and beyond.
Challenges are part of our success; we have thrived even during hard times.
Thank you and welcome to ST. JAMES OF THE MARCHES KENYA RURAL YOUTH EMPOWERMENT PROGRAM.
PRINCIPAL: MUTETI FREDRICK
Inspired by our belief that, "each woman or man has the right to find in the world that which is necessary to live a decent and dignified life," our objective aims at: –
*
Training the youth in skills which could empower them to become either employable or self-employed.
**
Engaging the youth in productive ventures instead of leaving them out to drift like sailors on a radar less ship in a stormy sea to be tossed here and there. Rather than do nothing, KUSARD felt a need to throw these kids a lifeline, but to bring them to the shore, we need hands on deck to pull them back into conditions which offer opportunity which can turn their lives around instead of wallowing in despair only to end up in vices like alcoholism; drug abuse; gambling; prostitution; robbery etc.!
***
Addressing the emerging and pressing need for virtual learning opportunities for kids in rural areas. Due to the COVID-19 crisis, this need has become more accentuated on account of schools being encouraged to help their children to access learning materials virtually. But unlike in big cities where Wi-Fi is more readily available, rural area kids are disadvantaged for the lack of such easy access to it and KUSARD is proud to be able on the vanguard in availing this to those interested in taking advantage of the resource at the ST. JAMES KENYA RURAL YOUTH EMPOWERMENT PROGRAM
ST. JAMES

 KENYA RURAL YOUTH EMPOWERMENT PROGRAM"
is just one of many initiatives started by KENYA-USA RELIEF & DEVELOPMENT, INC (KUSARD) in Kaiti and Mukaa Constituencies of the Makueni County in Kenya, to improve the quality of life in rural Communities. It is a non-profit foundation registered and domiciled in N.J USA and its EIN number is
22-3537492  and our 
URL: 
https://www.kenyausarelief.org
The following courses have been proposed and would be targeted for Youth still in School or those who have dropped outs and other interested parties in the community like public servants and teachers.
*

Computer Literacy 
**

Microsoft Office Certification packages
***

Tailoring
****

Electrical Wiring and Fittings 
*****

Plumbing/Masonry

Beneficiaries will be able to use course completion certificates provided by ST. JAMES YOUTH EMPOWERMENT CENTER to add value to their curriculum vitae and open wider career opportunities for job prospects and self-entrepreneurship.
IMPROVE A KID'S HEALTH AND LIFE PROSPECTS!
A: – SANITATION
`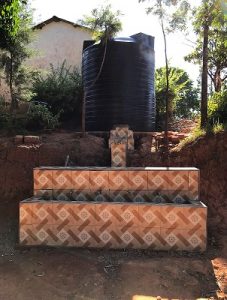 The completion of the St. Cecilia School Kids' Hand Wash Project at  Kituiuni, was a great milestone for our Foundation; the Children and Staff of that school, thanks to our benefactors who enabled us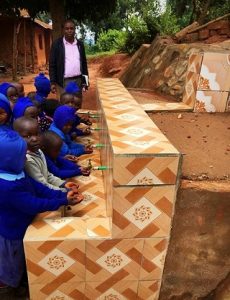 accomplish this sanitation project on record time for the benefit Children's health. It would help improve their health conditions and provide a good environment for them to learn. Hand washing is a highly recommended practice and to underline this fact WHO has set aside October 15th as the Global Handwashing Day!
The project was completed at an unprecedented record time, and providentially it coincided with a new phenomenon, when the world was suddenly gripped by a pandemic the likes of which had not been seen before, at least in recent memory, and we saw the project almost as Godsend because it arrived at such an opportune time when hand washing was emphasized as one of key methods of combating. Needless to say, our gratitude to our USA patrons for the Project knew no bounds.
Whist so grateful for being able to meet the sanitation needs of the kids of St. Cecilia, Kituiuni, other schools in the area also approached us wishing similar benefits could be extended to their school children and so the need was not totally eliminated, and our Foundation continues to seek more funding to help us help other rural area schools in a similar fashion.
Handwashing in Communities
Handwashing with soap and water is not only simple and inexpensive, but also can dramatically reduce the number of young children who get sick. Teaching people about handwashing helps them and their communities stay healthy. Handwashing education in the community can:
Reduce the number of people who get sick with diarrhea by about 23–40%

Reduce absenteeism due to gastrointestinal illness in schoolchildren by 29–57%

Reduce diarrheal illness in people with weakened immune systems by about 58%

Reduce respiratory illnesses, like colds, in the general population by about 16–21%
***The Launching of the Water Project in March 2020!
THANK YOU!
Our desire is to build other sanitation projects like this one in other schools where they could help the children maintain higher hygienic standards than they are currently able to because such a facility is not available, and the parents of the children are unable to afford the cost of the construction of one like the one above without aid.