UPDATE ON THE KIDS' HANDWASHING PROJECT:
LAUNCHING THE KIDS' HANDWASH PROGRAM AT ST. CECILIA KITUIUNI, KENYA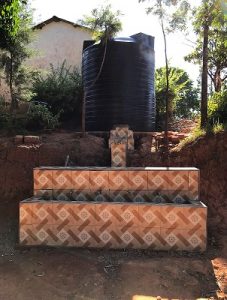 On March the 4th 2020, we launched the above program at St. Cecilia Primary School with a lot joy and jubilation. The year before, the Principal of the school, and his staff had reached out to KUSARD for assistance to build a facility which could help improve the hygienic conditions for his school.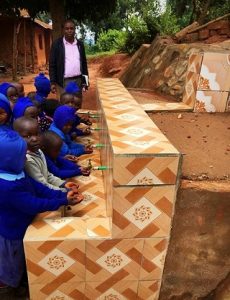 The Executive Director of KUSARD, one Simon Maweu, felt the request merited our undivided attention as a very worthy cause for the benefit  and health of the children of that school and mobilized his KUSARD team in the States to find a way to respond. He approached his friends in the USA and explained what KUSARD was trying to accomplish and most of them saw the essence and value of the enterprise.
Within a reasonably short time, the mission which for a while appeared daunting for a small outfit like ours, due to the cost of the project, took a life of its own. Our supporters came forth with the necessary resources and the Project begun at the start of 2020 and not long there after, towards the end of March, the Water Project was complete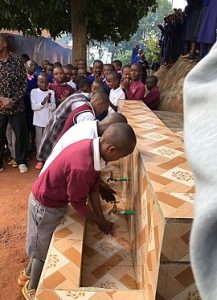 d.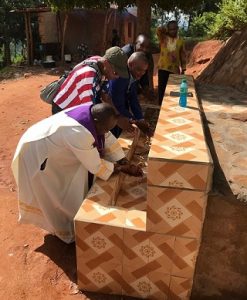 Incidentally, the Project itself turned out to be almost Godsend in the sense that, immediately after its completion, the novel COVID-19 disease started emerging in our Kenyan communities and all over the world, and maintaining high level of hygiene, like frequent hand washing, turned out to be one of the most effective weapons against the disease. What a coincidence the whole undertaking was! It was really amazing and truly the concept was ahead of its time and so providential in nature.
I thank all those who made such a lifesaving Program possible for the children of St. Cecilia Kituiuni, Kenya.
Follow the link below to see the events of that fine Wednesday morning, when we launched the opening of the project!
THANK YOU!